We were up by 5:45 this morning to get ready for our first port day in beautiful Cozumel Mexico. We had booked an excursion to Xcaret Marine/Archaeological Park. We headed up for breakfast in the windjammer once again. After scarfing down food, we got a big bottle of water and headed for where we were to meet for our excursion. By 7:20 we were being walked off the ship to the ferry that was to take us over to Playa del Carmen for our tour to begin. Once we got over there, our guide was waiting for us. There were only about 20 of us booked for this excursion so it was a small group. After a bus ride to the park, we had our wristbands on and could go enjoy the park. Ian and I found a nice shady spot under a palapa. After applying a generous amount of sunscreen we headed into the water to see what the snorkeling was like. OMG! The water was so warm and clear it was unreal. We could see the rocks at the bottom and you couldn't even touch the bottom. It was a real treat for me too because we would be snorkeling and you could hear the dolphins talking under the water. Very cool! I am going to post pics now from that because there is nothing else to really say about it.
Ian happy to finally see pretty water
Some fish near some rocks
Tammy enjoying the nice water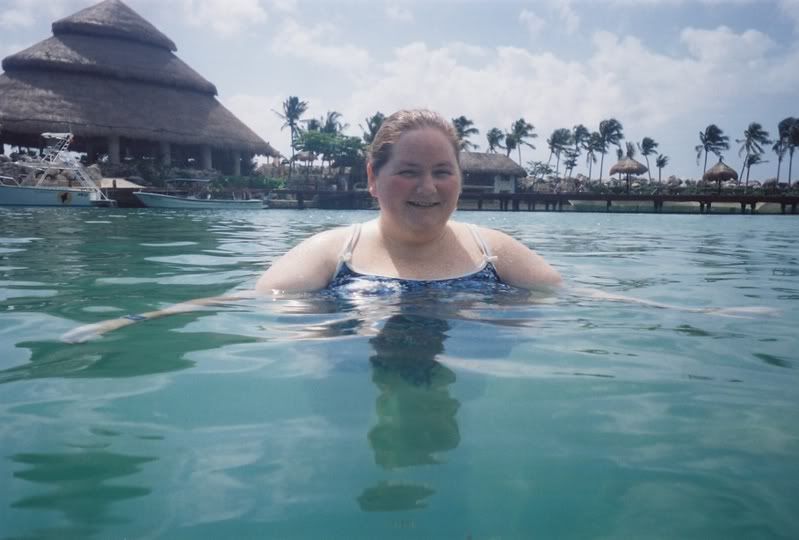 Taken from the water of the water
entrance to Xcaret Park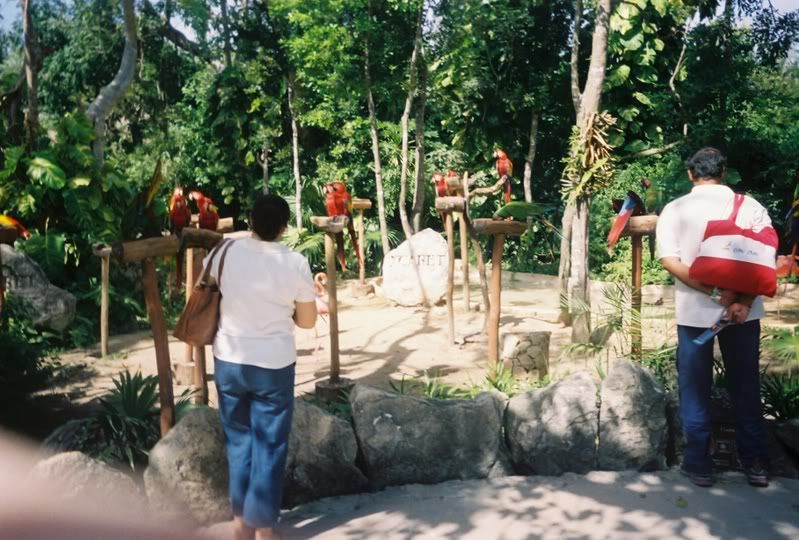 Waiting on the ferry back to Cozumel from Playa Del Carmen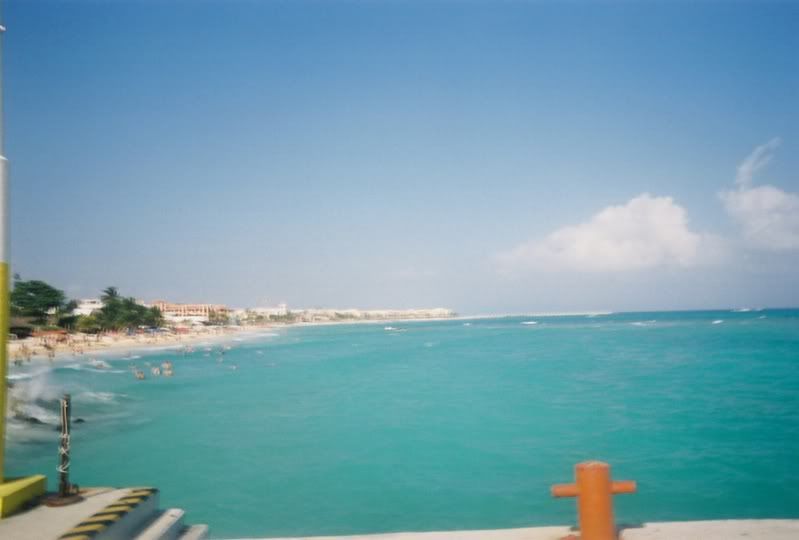 The Aft of our ship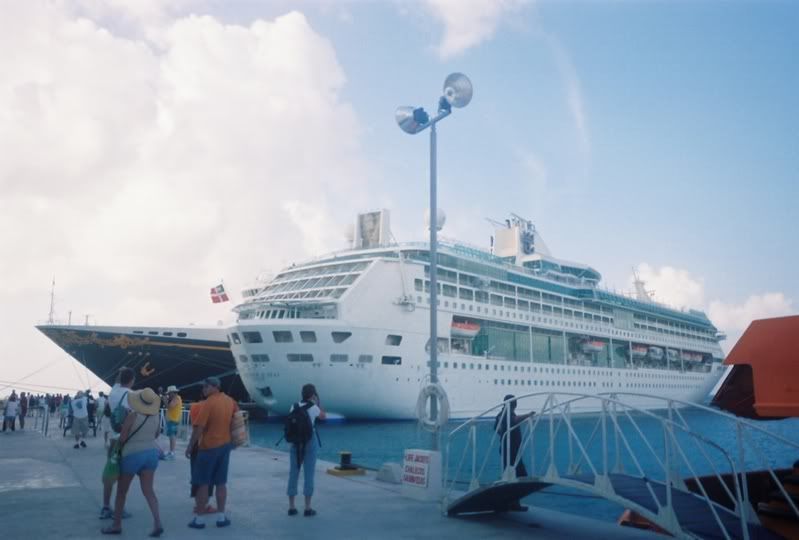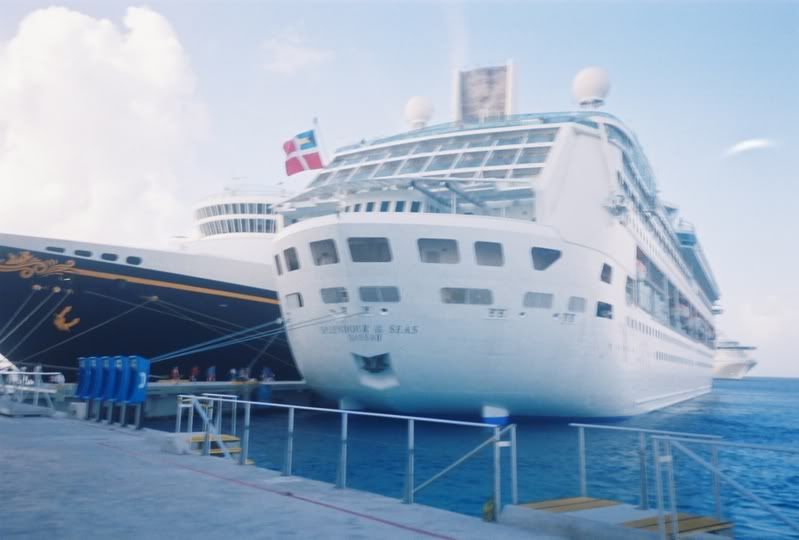 This night we skipped going to the show because we were so tired from the day. We ended up crashing around 8:30 pm tonight.