I woke up on Monday March 26th at 5:15 am in excitement! I could not go back to sleep but did not want to wake Ian up. I must have went back to sleep because next thing I knew it was time to go eat breakfast over at IHOP. We came back to the room and packed up the stuff we had gotten out to use, and waiting on 10:45 to roll around because that was the time we were to meet downstairs for the shuttle. After a lot of anticipation, we got on the shuttle and we were on our way to the cruise terminal. They really do a good job on this. We were through the check in procedure in under 10 minutes. After an anticipated ride up the escalator and a walk down the gangway, we were officially on the Splendour of the Seas. There were several things we wanted to do once we got on the ship. We wanted to find out where things were that we were really interested in, as well as setting up the soda package for both of us. We could not get back to our rooms until around 1ish. This is when I got several pictures of the centrum and a few other areas.
Food carvings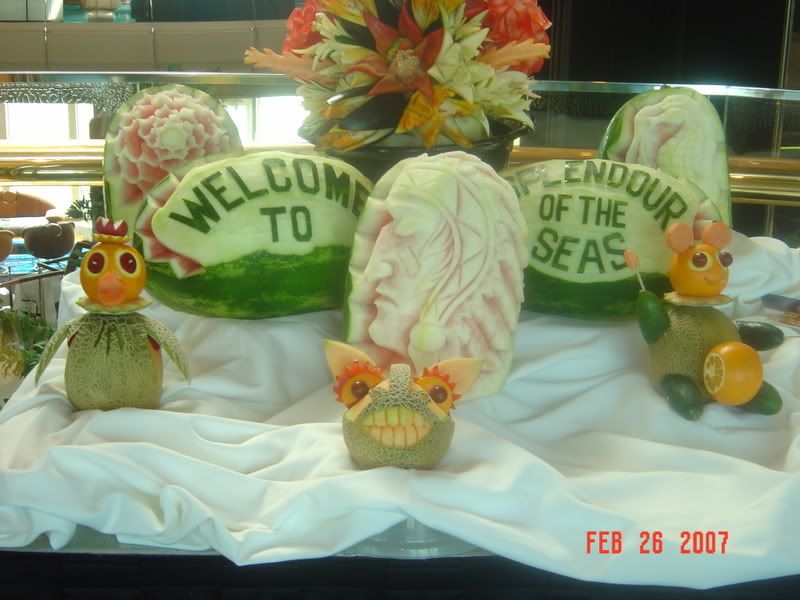 Outside Pool Deck area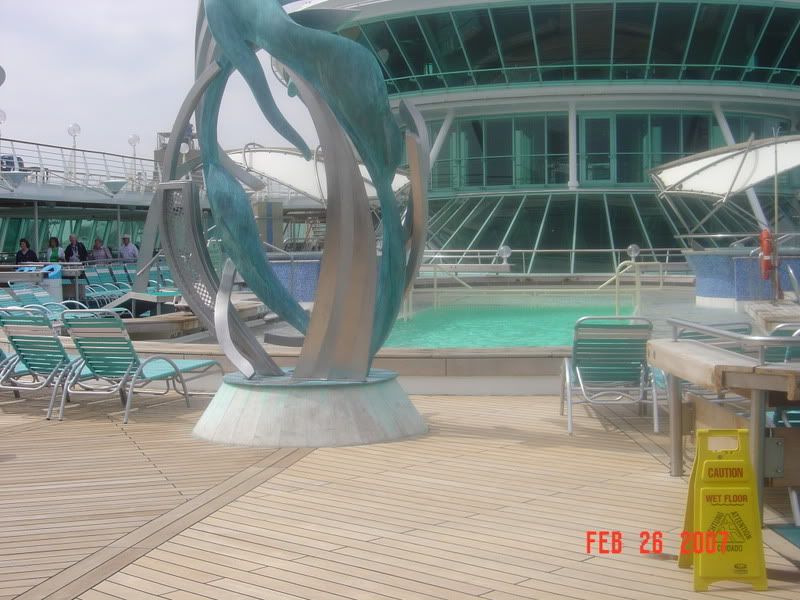 Once we were finally able to get back to our room, we found it easily. We were in stateroom #2560 with an ocean view. We loved waking up in the morning and being able to see the ocean.
When we arrived in our room, the champagne and chocolate covered strawberries were awaiting us the I ordered as a surprise for Ian. They were fantastic.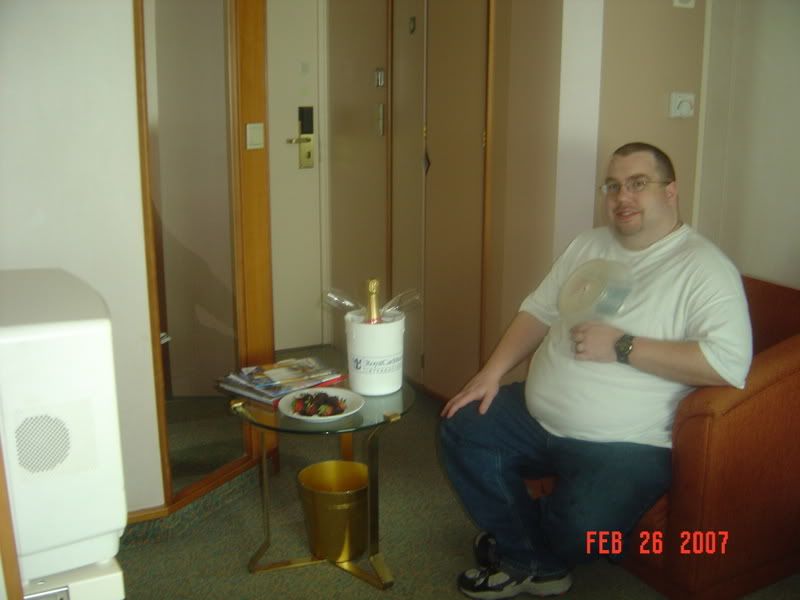 After snacking on the surprise we went to the centrum area because they were doing raffles for room upgrades, half price excursions, etc. Shane who we would get to know very well at the art auctions, was running this event. He is from Australia and what a good looking man he was.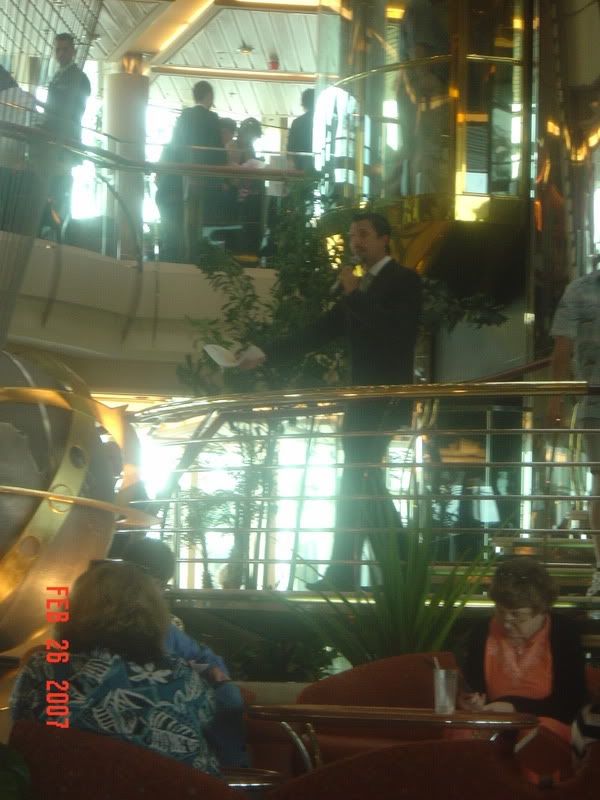 We didn't win anything, but we had fun. When this ended it was time to go back to our stateroom to gather up our life jackets for the muster drill. Ugh. It went fast so that was ok. Then it was time for a quick trip back to the room to drop off the life jackets and up to the pool deck for the sail away party. So much fun!!!! I had my first Miami Vice drink that was heavenly and Ian finally looked like he was on vacation!
Here is me toasting to our vacation.
Ian looking relaxed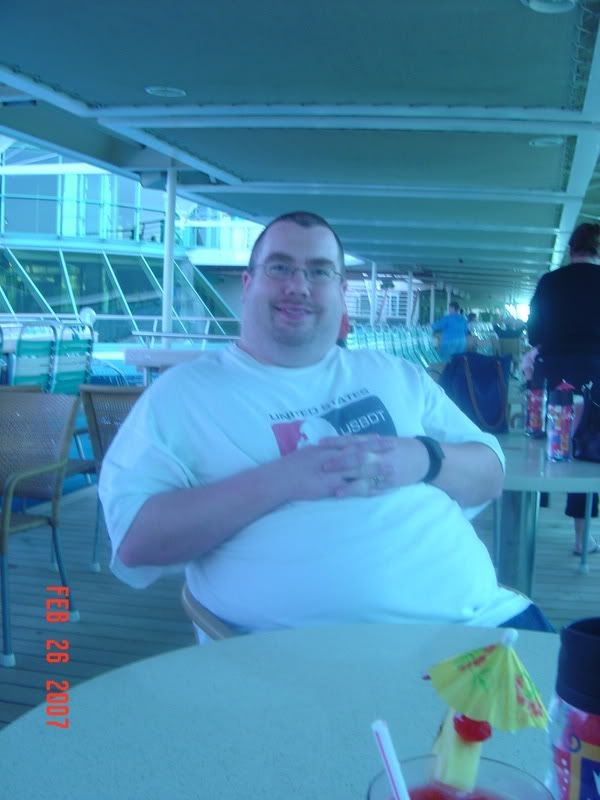 For the Welcome show we had a really funny comedian David Orion. That pretty much sums up our first day at sea.
Coming up: Our first full day at sea!